Regular price
$ 128.95 USD
Regular price
$ 159.99 USD
Sale price
$ 128.95 USD
Unit price
per
Sale
Sold out
Unleash your Creativity with our Ergonomic Adjustable Durable Snow Pusher Shovel.
🚚 Free Shipping All Over the USA.
Revolutionize winter clean-up with our powerful and eco-friendly snow cleaning product.
✅ Distinctive and Stylish Design
✅ Curated to the highest standards
✅Portable and Reliable.
✅High Quality Material.
Please hurry! Only 15 left in stock.
What is included in the package?

1 x World Primoshop™ Ergonomic Adjustable Durable Snow Pusher Shovel
Share
View full details
Ergonomic, adjustable, durable snow shovel for easy snow removal.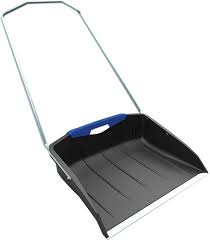 Ergonomic Design
The shovel's ergonomic design is a standout feature, ensuring that snow removal becomes a comfortable and efficient task. The adjustable handle allows for customization based on your height and preferred posture, minimizing strain on your back and shoulders. This ergonomic design is a game-changer, reducing fatigue and making snow clearing a smoother experience.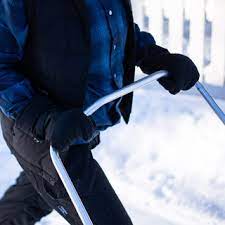 Adjustable Height
One of the key advantages of our snow pusher shovel is its adjustable height feature. You can easily modify the height of the handle to match your specific needs, whether you're clearing light snow or tackling a heavier accumulation. This adaptability makes the snow pusher shovel suitable for various users and a variety of snow removal tasks.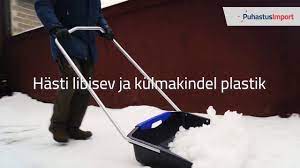 Durable Construction
Crafted from high-quality, durable materials, this snow pusher shovel is built to withstand the toughest winter conditions. The blade is designed to efficiently move and clear snow while maintaining its strength and longevity. Investing in this shovel ensures a long-lasting tool that can handle the rigors of winter year after year.
"Easily clear snow with our durable, adjustable, ergonomic snow pusher shovel."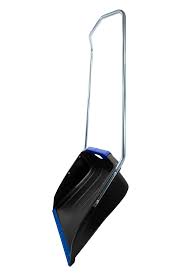 Efficient Snow Removal
The durable blade and efficient design of the shovel allow for swift and effective snow removal. Whether you're pushing or lifting snow, this shovel gets the job done with ease. Its durability ensures it can handle both light, fluffy snow and compacted, heavy snow, making it a versatile tool for all winter scenarios.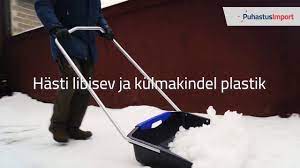 Versatile Usage
While ideal for snow removal from driveways, walkways, and other surfaces, this versatile snow pusher shovel can also be used for other purposes, such as moving loose materials or leveling surfaces. Its functionality extends beyond winter, making it a useful tool to have in your shed year-round.
WORLD PRIMOSHOP™ STORE GUARANTEES!
30 DAY MONEY BACK GUARANTEE.
FREE SHIPPING WORLDWIDE.
FREE RETURN POLICY.
FAST SHIPPING.
FAQs
What makes this snow pusher shovel ergonomic?

The snow pusher shovel is designed with ergonomic features such as a comfortable handle grip and an adjustable shaft, allowing for a more natural and less straining posture during use.
How is the snow pusher shovel adjustable?

The snow pusher shovel is equipped with an adjustable shaft, enabling users to customize the height and angle of the handle to suit their specific preferences and optimize efficiency during snow removal.
What materials contribute to the durability of this snow pusher shovel?

The snow pusher shovel is crafted from high-quality, durable materials such as reinforced plastics or metal, ensuring it can withstand the rigors of heavy snow removal and endure prolonged use over time.
What is your refund policy?

If we fail to deliver the product at the right time you are entitled to a full refund. Or, if the product is damaged, we offer a replacement warranty or a full refund.
Customer Reviews!
Mark T

✔ Verified Purchase:

⭐⭐⭐⭐⭐

The adjustable handle on this shovel is a back-saver. It's durable too—handled heavy snow without a problem.

Sarah

✔ Verified Purchase:

⭐⭐⭐⭐⭐

Love the ergonomic grip and adjustable height. Makes snow removal much easier and less tiring.

Chris L

✔ Verified Purchase:

⭐⭐⭐⭐⭐

Best shovel I've used. Adjustable feature suits different heights. Durability is solid—held up in tough snow.

Laura

✔ Verified Purchase:

⭐⭐⭐⭐⭐

The ergonomic design is a win, and adjusting the height was simple. It's sturdy and efficient for heavy snow."